CURRENT EXHIBITION
Exhibition No.003
Keiichi Tahara "Torse, 1987-1995"
Keiichi Tahara
"Torse, 1987-1995"
9/7/2023 - 12/22/2023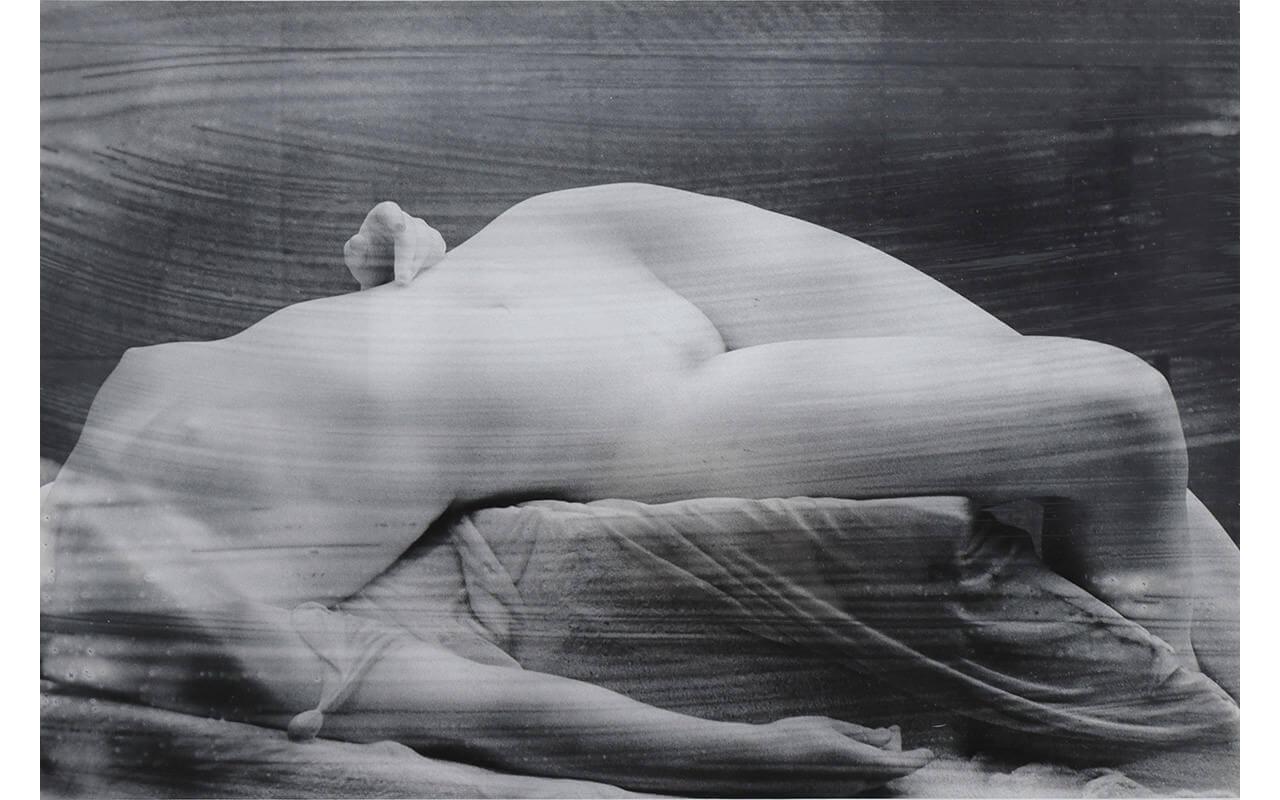 Keiichi Tahara, Torse, 1987-1995
©︎ Keiichi Tahara, Courtesy of Akio Nagasawa Gallery
Seemingly brought to life are also the lights and the air and the gazes of people that the
guardian deities at the Palais du Louvre have been picking up and polishing for centuries.
Like in a process of repeated cell division,
the fever and the energy that is forever dormant deep down under the stony skin,
is softly transformed into light, and over years and years,
the surface has gradually acquired a silky gloss.
What we see is as close as it gets to our fantasies and illusions of the perfect human body.
The stone statues stand motionless among the crowds of tourists.
Their eyes wander around in the distance, refusing to face us who look at them.
But their skins seem to be absorbing all kinds of things,
including even our thoughts and emotions.
In the afternoon shortly before closing time,
the empty gallery is hit by the scorching summer sun from across the Seine.
Once all of the billowing air has left the building together with the visitors and the heat that has accumulated inside,
the egoistic Venuses will probably return to being nothing more than blocks of stone.
Photo : Tadayuki Minamoto
Born in Kyoto in 1951, Keiichi Tahara moved to France in 1971.
He began his career as a photographer, captivated by the piercing light of Europe that was compared to the soft light of Japan.
In 1977, at the age of 26, he won the Grand Prize at the Arles International Festival for his series Fenêtre, 1973-1981 (Window) which acclaimed the international limelight.
Based in Paris until 2006, Tahara worked on projects for the French government in a broad range of genres such as photography, sculpture, installation, and architecture under the theme of 'light.' He has held numerous exhibitions throughout Japan and Europe.
He received numerous awards including the Kimura Ihei Photography Award, the Prix Nicéphore Nièpce, Chevalier des Arts et des Lettres of France, and the Grand Prix de la Ville de Paris.
His major publications include Architecture de Fin de Siècle (Kodansha), Architecture de Fin de Siècle (Taschen America LIC), L'Opéra de Paris (Bunkensha), and Light-Sculpture-Photography (ASSOULINE/MEP), etc. While producing his own work, he also participated in various projects as the first Japanese branding consultant for international Maisons such as Cartier and Dom Perignon. In 2017, he operated the world's first large-scale exhibition at the National Gallery Prague.